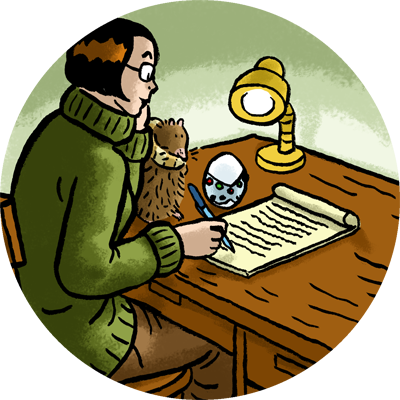 The first children's story I wrote down was the story of the rat and the egg. I made it up when I was recovering from food poisoning in a hotel in Paris. Usually I don't bother to write down the stories I make up, but I put this one on my blog and several people said they liked it.
Once I had found the world of the rat and the egg, I wondered whether anyone else lived in the row of houses above a wooded valley where their story takes place. I did find several other characters, and before I knew it, I had four stories.
I decided that if the rat and the egg story had nothing else to recommend it, it was, at least, original, and I shouldn't let it languish in a corner of the Internet.
So here it is. It's inspired by many people I know and stories I have read, but it is dedicated to the memory of Mary Gillan, who always used to hang decorated eggs in her Christmas tree.
Anna